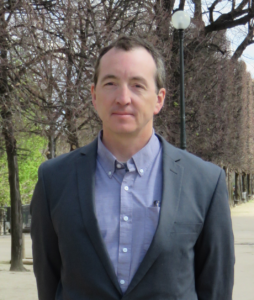 Andrew Groover is a scientist with the US Forest Service in Davis California and holds a faculty position at UC Davis.
He was recently profiled in New Phytologist.
What inspired your interest in plant science?
I grew up spending much of my time exploring the woods by the Chattahoochee River near my parents' house in Atlanta (Georgia, USA) and I developed an early appreciation for forests. At the same time, I was an insatiable reader and popular science writers such as Carl Sagan fired my imagination. I combined my interests in forests and science when I went to The University of Georgia and studied forest science. During that time I attended an excellent class on plant developmental biology by Russell Malmberg, and a lecture by a visiting scientist, Elliot Meyerowitz, on plant developmental genetics that inspired me to develop a career focusing on the developmental biology of forest trees.