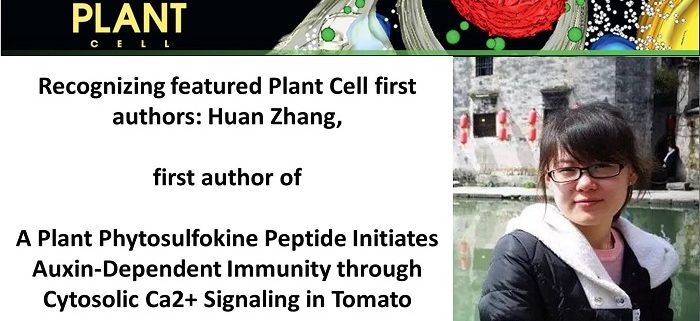 Current Position: Graduate student in the Department of Horticulture, Zhejiang University, China.
Education: Bachelor's degree (2013) from the College of Agriculture, Nanjing Agriculture University, Nanjing, China.
Non-scientific Interests: Cooking, shopping and watching movies.
Brief bio sketch: I have always been interested in exploring the mysteries of the life sciences and I want to contribute to China's agriculture. I majored in Agronomy at Nanjing Agriculture University from 2009 to 2013. Then, because I love vegetables, I started my postgraduate study in the Department of Horticulture, Zhejiang University. Sometimes I marvel at the diversity of vegetable species. And of course, eating and researching vegetables, especially the tomato, are my favorites. As a child, my dream was to own a large, well equipped greenhouse. In Dr. Kai Shi's group, we study the mechanisms of how tomato plants respond to various endogenous and environmental stimuli. I am focusing on the interaction between pathogens and their hosts and expect to discover host pathways necessary for defending against pathogen attacks. Here, we identified phytosulfokine (PSK) receptors (PSKRs) in tomato and clarified how PSK-PSKR signaling enhances defense against B. cinerea. This defense was dependent on auxin-mediated pathways that were induced by Ca2+ influx. Because peptide-induced defenses are a potent immune response in plants, identifying PSKR-targeting genes and detecting the roles of PSK-PSKR signaling in other host-pathogen interactions can provide strategies to enhance disease resistance in many different plant species.