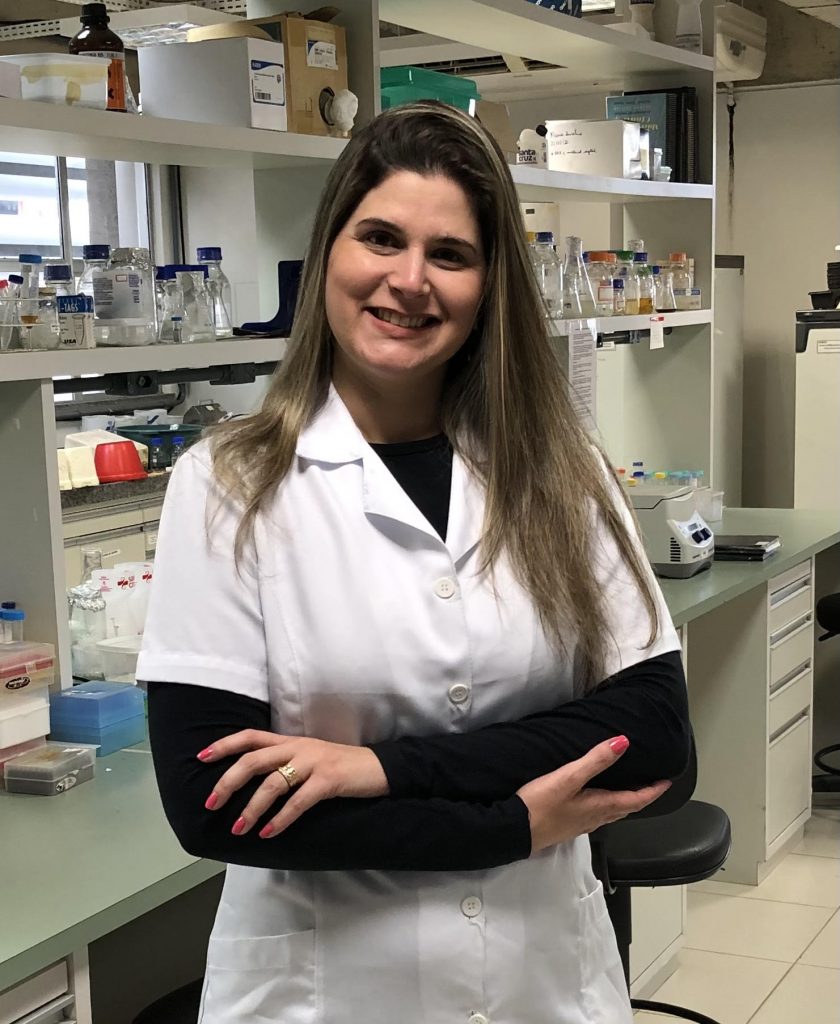 Current position: Assistant Researcher in the Universidade Federal de Viçosa
Education: Ph.D. and M.S. in Genetics and Breeding, B.S. in Biology at the University of Viçosa, Viçosa, MG, Brazil.
Non-scientific interests: Enjoying life with my daughter and my husband, celebrating with my family and friends, traveling to know new places and cultures.
Brief Bio: Since high school, I am fascinated with Cell Biology, proteins, RNA, and DNA.  This passion led me to pursue a B.S. degree in Biology focusing on Molecular Biology and Genetics in the Universidade Federal de Viçosa (UFV), Brazil. As soon as I graduated in Biology, in 2012, I started my M.S. program under the supervision of Professor Elizabeth P. B. Fontes, by the Genetics and Breeding Graduate Program in UFV. During M.S., I was involved in evaluating the activation of the NIK1 (NSP-Interacting Kinase 1)-mediate antiviral immunity and also in identifying new host partners of NSP (Nuclear Shuttle Protein) from begomoviruses. This later research interest was also the focus of my Ph.D., when we identified and characterized a syntaxin 6 domain-containing protein, designated NSP-interacting Syntaxin-6 Protein (NISP), which contributes to the intracellular transport of begomoviral DNA. The results of this investigation, which were compiled in this recent paper published in plant physiology, were obtained using the most recent technologies in Cell and Molecular Biology regarding wide-genomic approaches for protein-protein interaction networks, protein-protein interactions assays, and confocal microscopy. Since 2016, I am an Assistant Researcher in UFV, but I still intend to pursue professional dreams, including post-doctoral training overseas and a scientific and academic carrier. Hopefully, I will be able to contribute to the identification of signaling pathways as the foundation for virus-host interactions and host defense.