Introducing the Plant Science Events Calendar
Sponsored by: Agrisera
We're excited to announce the launch of a new Plant Science Events Calendar on Plantae.org. This service is provided free to the plant science community with the support of Agrisera, a Swedish company specializing in polyclonal and monoclonal antibody production, and longtime presence in the community. The concept originally came from Agrisera, and ASPB was thrilled to be able to provide the technology infrastructure to make it a reality.
"Over the last 20 years Agrisera supported or participated in hundreds of plant meetings. We observed that the amount of meetings is steadily increasing. They become more specialized, new meeting series were established. It is a great work of organizers of those meetings to gather quality speakers and spread the information about the meeting. We wanted to help them in doing that and this is how the idea of a global plant science calendar was born. We turned to ASPB, which we know for years as a fantastic platform which is gathering plant researchers from all corners of the world. They had the skill to create the calendar and after some discussions it came on line."
The Plant Science Events Calendar is a community calendar for all conferences, scientific meetings, webinars and other events of interest to the plant science community.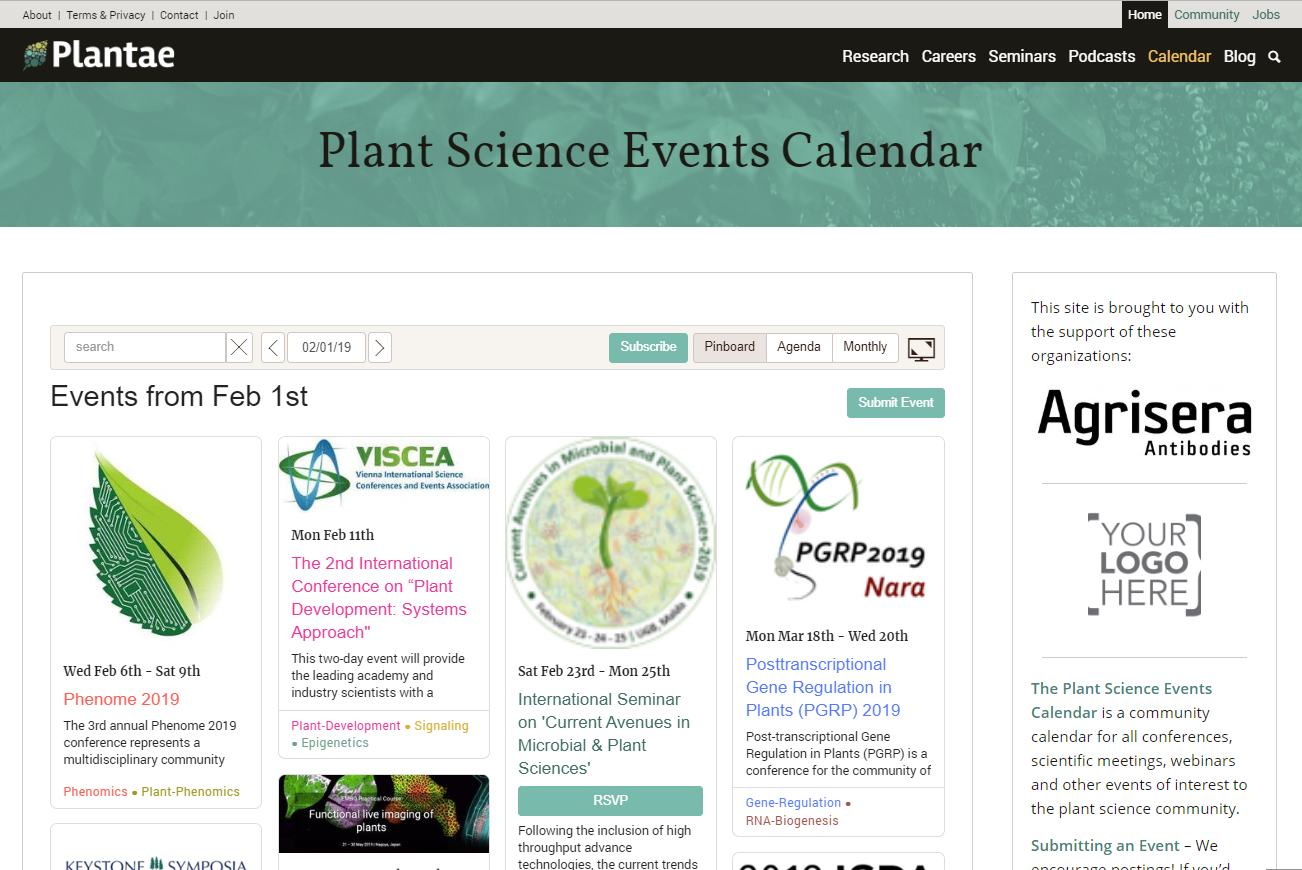 Submitting an Event – We encourage postings! If you'd like to submit an event, click on the "Submit Event" button and fill out the form. We will review to make sure the event is appropriate for our audience and contains enough information (per the submission form). Once approved, your event will appear in the calendar.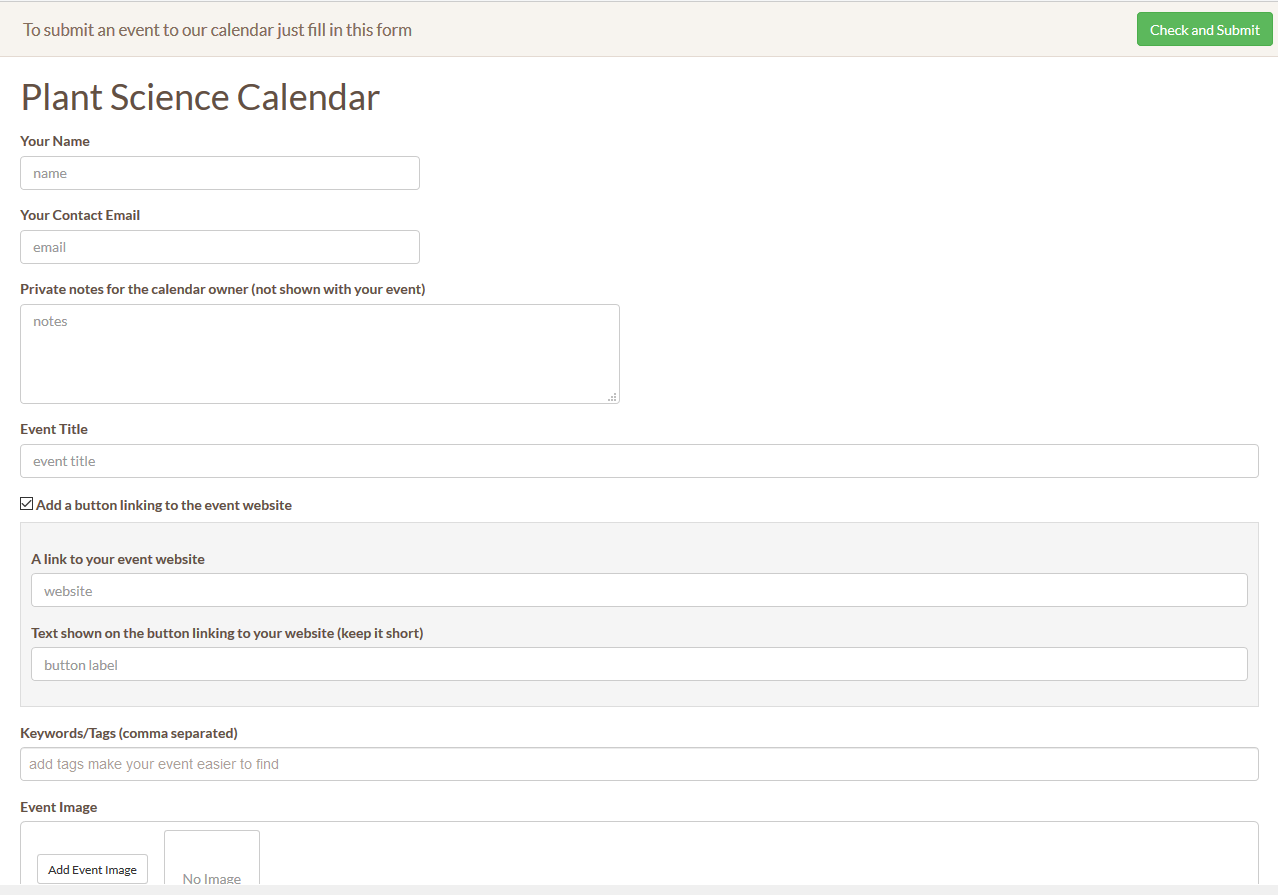 Using this calendar – Click on "Pinboard", "Agenda" or "Monthly" to change the view. Search Tips: Search performs like a filter. Enter a keyword to filter by content. Enter a #hashtag to filter by category tag.
Calendar widgets are available! Want to include a widget that lists plant science events on your own website or blog? Contact us at community@plantae.org and we'll send you the code snippet. Here's a live example:
Read more about the calendar here or start posting your plant science events.
The calendar will work best the more events it contains. Are you involved in putting on a plant science-related conference, meeting, workshop or webinar? Help us seed this calendar by submitting your events!